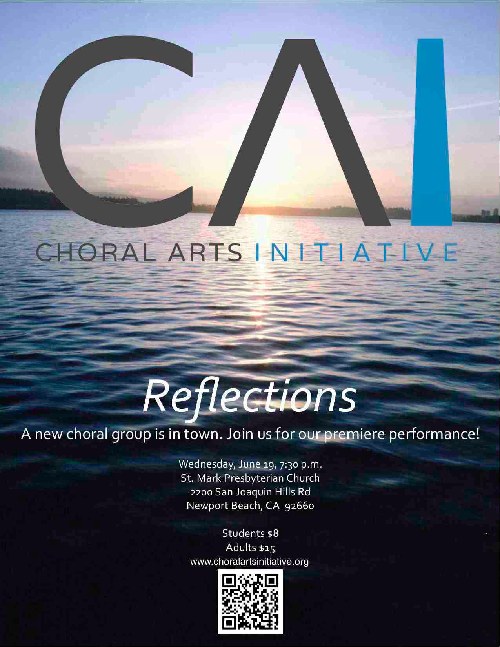 Congratulations to Brandon Elliot and Choral Arts Initiative. Sounds like your ensemble performed brilliantly at your debut concert. Listening to your recordings online, I'd say this is a choir to watch as it develops. Their blend and tone are clear. The instrument is perfectly balanced in each section. They're also young. This choir is off to a fabulous start – looking forward to hearing more good work from them.
Striking online presence: Choral Arts Initiative
Also some strong recordings on soundcloud: Choral Arts Initiative on soundcloud.
I'm very honoured that Gloria was included on the program. Thank-you.