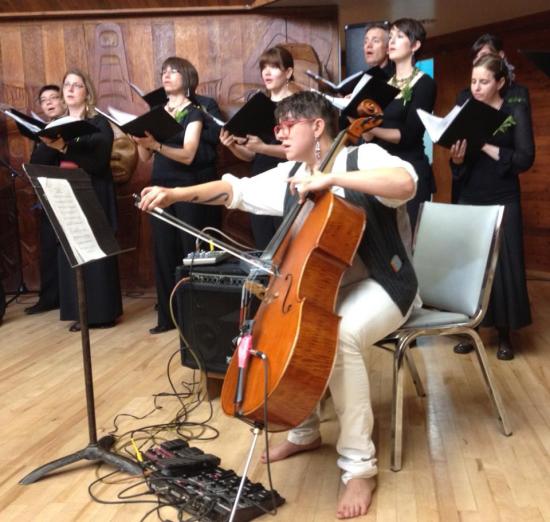 Thank-you Lorne for letting the Mennonite community know about our concert at the Aboriginal Friendship Centre, Vancouver. We appreciate your support!
Read the full article at: Vancouver Peace Choir Builds Bridges.
This photo is in the Simon Baker Room – the acoustics were great, wonderful to sing with Kirsten and Randy Wood, Russel Wallace, Hussein Janmohamed, and Cris Derksen surrounded by hardwood with this remarkable cedar carving in the background.